Choosing artwork that matches your floor could be a great decoration option
Often it has been noticed that people while considering their interior design, the selection of artwork is given the last priority. As a matter of fact, it should be first selected and based on that the wall painting and other colour selections of different items should be made.
By selecting suitable oil paintings for the room you can achieve the following:
Provide your instant colour palette
Creates a centre point
Incorporate a lot of texture
Offers a personal touch
Completes your home
Create the theme of your room
Offers a sign of completion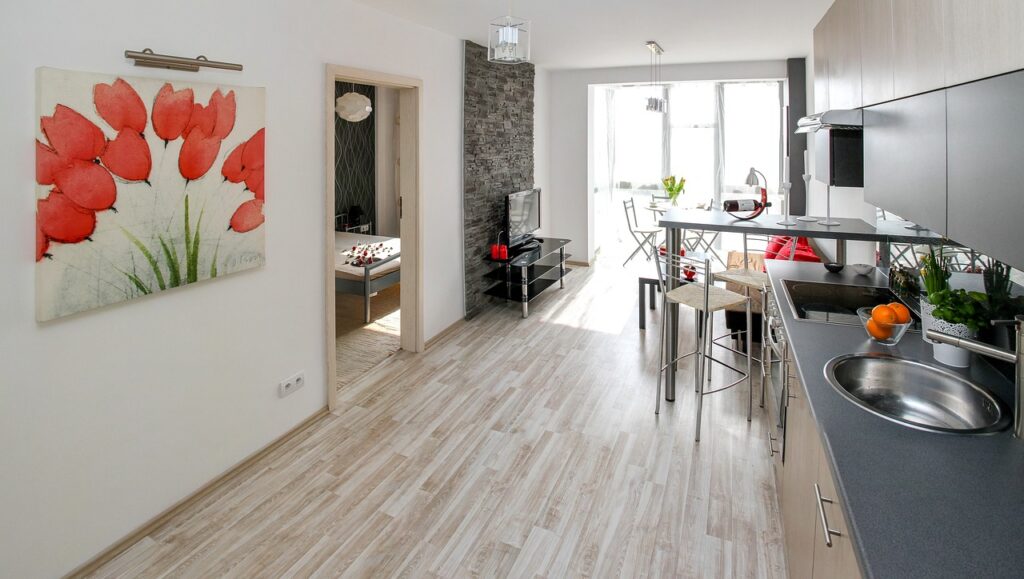 How to select your flooring option?
Selecting your new flooring style can be quite an exciting thing for your new home. With your new flooring, the total get-up of your room will be changed. You must select a suitable flooring installation company from the online directory of Flooring Domain where you will find the list of tradies of Australia.
The following are a few tips to choose the flooring for your various rooms of the home.
Know your space
To start with, take proper measurements of the rooms first so that you can get an accurate price quote for your new flooring. By knowing the actual quantity of flooring material, you can properly negotiate the price and any vendor will be ready to offer discounts for buying in bulk.
That will help you to complete your flooring job well within your budget as well.
Know what is the latest trend
People in Australia are crazy about solid wood flooring as it offers a classic look even when the flooring gets old. If you find the hardwood flooring beyond your budget then there are plenty of other options available that will be relatively inexpensive and still offer the same look as hardwood flooring.
Engineered timber flooring will also offer waterproof properties that you can even consider for any wet areas too.
Know your need
While shopping for your flooring materials make sure that you must spend your money on the right option that meets all your requirements. For instance, if you have pets or young children at home then prefer a robust kind of flooring that may not wear out due to scratching.
You may go for classic options, if all members of the home are adults and no pets are available at home.
Know your flooring installer
You can save plenty of money by choosing an experienced flooring installer. They will ensure the minimum wastage of flooring materials.
Another way to save money can be to select your flooring that can be installed in a DIY way. These days, many flooring options are available on the market that is very easy to install and do not require any major tool or equipment.
Get a sample first
Before you finalize your flooring option, you must get a few samples of the flooring material and try to match it with your new furniture so that you do not regret it later when the flooring installation work is already completed.
The carefully chosen artwork for your new room will add extra worm to your room